KITH was founded by Ronnie Fieg, a prominent figure in the footwear industry, who has over twenty years of hands-on experience. Born and raised in Queens, Fieg has been involved with footwear since becoming a stock boy at New York-based franchise David Z. at age 12. With steadfast perseverance, he methodically rose through the ranks from floor salesman to assistant manager to eventually becoming head buyer. Conceptualizing KITH as an extension of himself, Fieg seeks to shift the current landscape of fashion, while operating under a personal philosophy of giving the consumer more than what they pay for.
Ronnie Fieg is making major moves in 2016 as he just opened a Kith Store for only women in Manhattan and has just dropped a new line for kids only called
KIDSET. A new kid's line that makes it okay for the entire family to stunt on other families, effortlessly.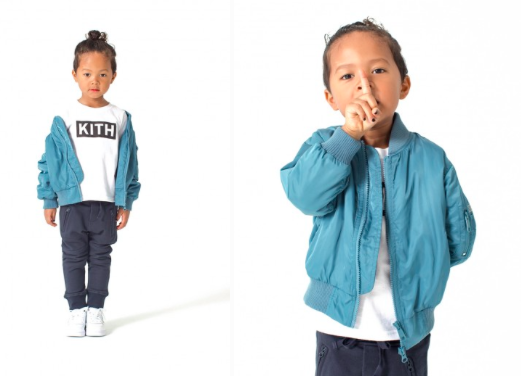 Public School Spring 2016 Collection https://t.co/3I4fDsEWlV pic.twitter.com/dyi98FsfQT

— KITH (@KithSet) February 18, 2016